There are a number of ways you can support our mission!
Our mission at Team Tony Cancer Foundation is to provide free peer-to-peer support and resources to cancer fighters, caregivers and survivors so no one on Florida's Suncoast faces cancer alone. One of the things that sets Team Tony apart is that everything we offer is completely free of charge, thanks to the generous support of our donors. You can ensure that others are able to have this invaluable resource on their journey by making a gift today.
Our organization is 100% privately funded, not receiving government monies or insurance reimbursement. Funding for Team Tony Cancer Foundation is provided by tax-deductible donations from a generous community of individuals, families, foundations and businesses.
Your support is essential
As a 501(c) 3 nonprofit organization, Team Tony Cancer Foundation relies on our friends, donors, partners and community supporters. Help ensure others are able to have these invaluable resources on their journey. Make a gift today so that we may continue to provide free peer-to-peer support and resources to those we serve.
DONATE BY MAIL
Team Tony Cancer Foundation
3562 S Osprey Ave, Suite C
Sarasota, FL 34239
BECOME A MONTHLY DONOR
Monthly giving helps us continue our mission to save lives.
Your monthly donation helps form a predictable source of income we can count on to fund our programs and services to cancer patients and their caregivers, as well as survivors. Your recurring monthly donation means, together, we will help people.
Your recurring online donation is secure and flexible. You choose the amount you wish to give each month and you can change, or cancel, your pledge at any time. Sign up now and make your first donation by credit card online.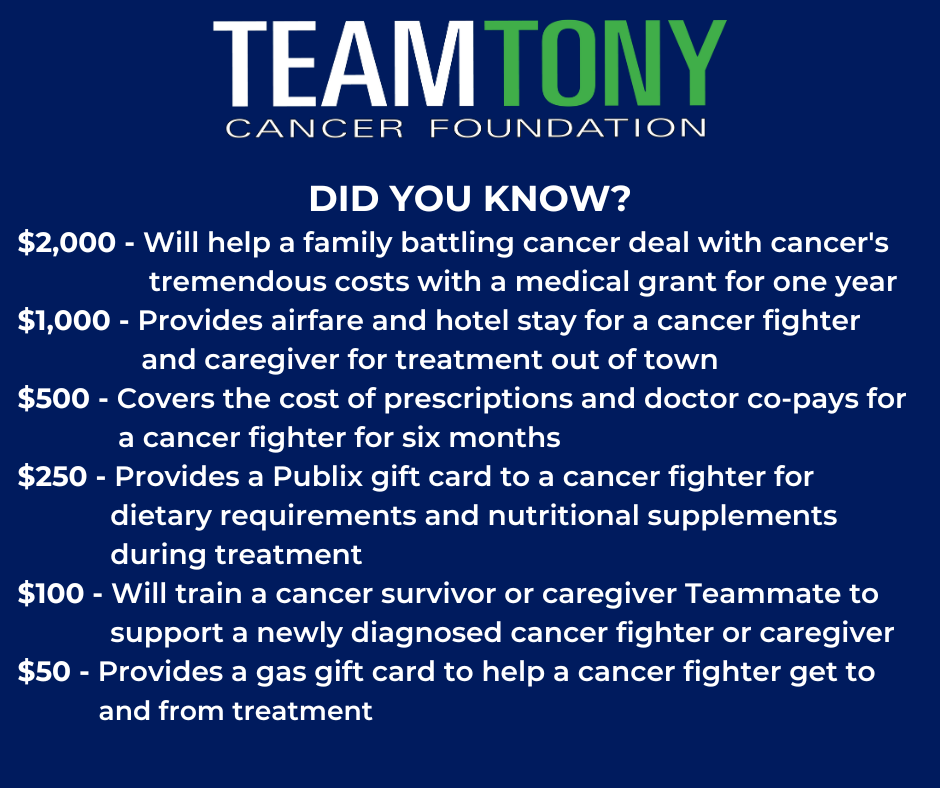 MATCHING GIFTS
Many employers sponsor matching gift programs and will match any charitable contributions or volunteer hours completed by their employees.  Your company match will increase your support and help make life better for people impacted by cancer.  Ask your employer if they participate in this type of giving.
HONOR AND MEMORIAL GIVING
Celebrate a special birthday, religious milestone, anniversary, graduation, wedding or other special life event with Team Tony Cancer Foundation. In lieu of gifts, designate donations to Team Tony.
Donations in memory of someone whose life has been impacted by cancer can also be made to support our work in the community. For more information, please contact Allison Adams, Development Outreach Coordinator of Team Tony, at 941-227-4404 or by email at allison@teamtony.org.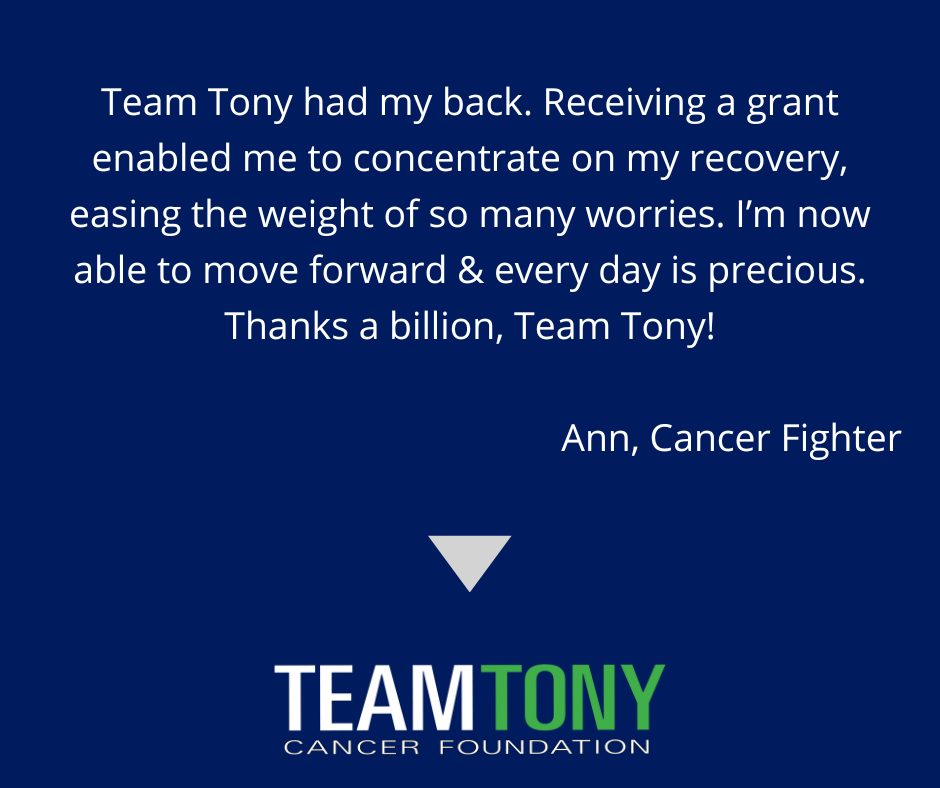 ENDOWMENT & PLANNED GIVING
Our Endowment & Planned Giving provides opportunities to help sustain Team Tony Cancer Foundation now and in the future through significant gifts, pledges and other financials options. To discuss endowment and planned giving options, please contact Kelly Deam, Executive Director of Team Tony, at 941-227-4404 or by email at kelly@teamtony.org.
STOCK & WIRE TRANSFERS
For a gift of stock or securities, please request your brokerage firm to include brokerage firm and contact, date of transfer, donor name, address, and phone number with delivery instructions. Please provide the donor's name for all wire transfers and appreciated stock transfers. Stocks can be transferred in-kind through your brokerage account. Please call Team Tony at 941-227-4404 for full transfer instructions.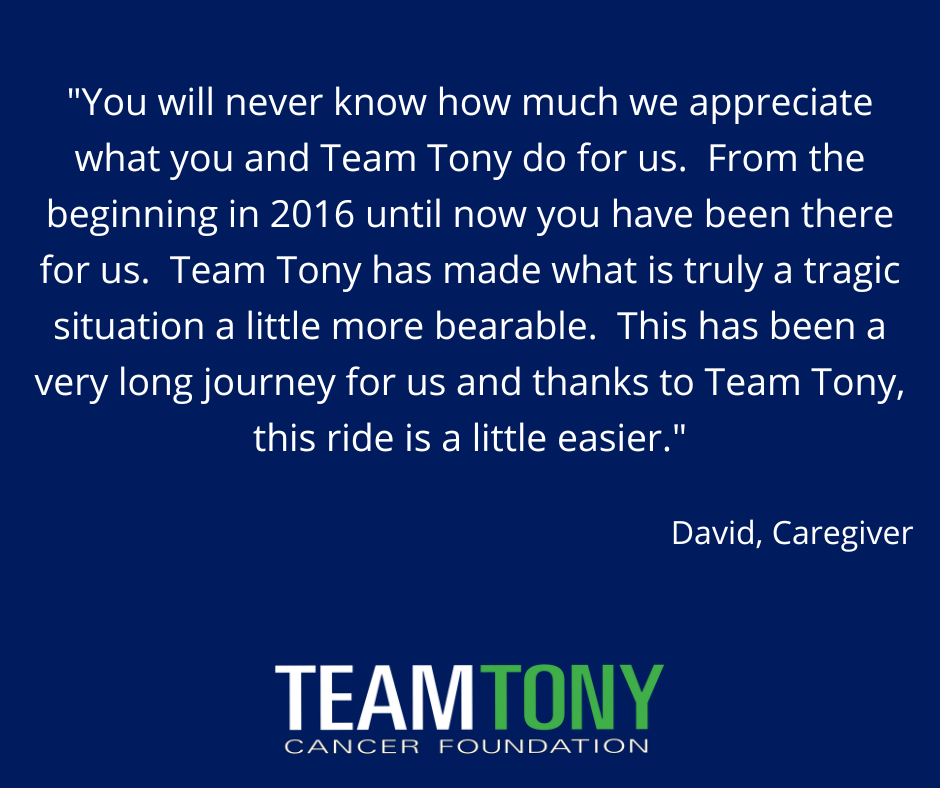 FLANZER PHILANTHROPIC TRUST
Want to make your donation go further?
Thanks to our partner, the Louis and Gloria Flanzer Philanthropic Trust, they will match dollar for dollar all donations from $5-$500.
To have your sponsorship donation matched by the Flanzer Philanthropic Trust, please contact Kelly at kelly@teamtony.org for more details.
SHOP TO SUPPORT TEAM TONY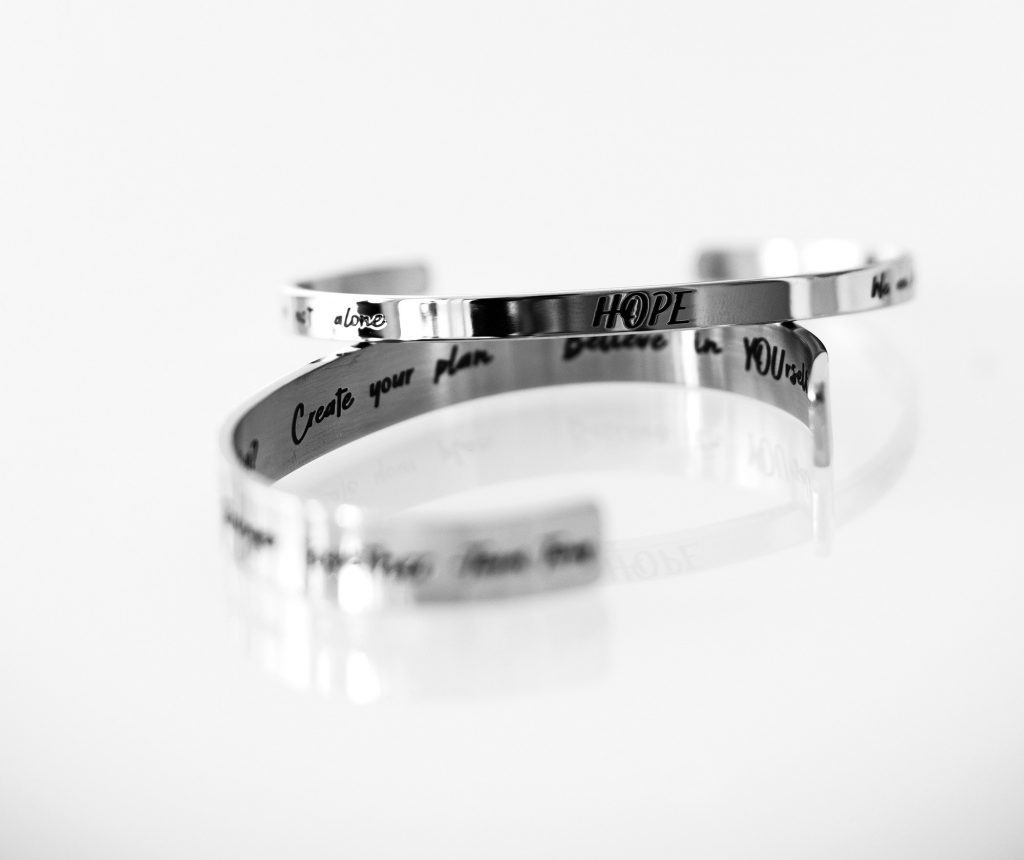 Whether facing a diagnosis of cancer or dealing with the challenges of every day life, the Team Tony HOPE bracelet is your reminder that you're not alone.
Did you know…you can create the hope you desire in three, simple steps? That's right. HOPE is a way of thinking – a cognitive process. Hopeful and hopefulness are emotions, but HOPE, that word that gets thrown around in adversity and challenge, is actually within your control!
Team Tony created these HOPE bracelets (available in 5mm and 10mm) to remind you that you're not alone, HOPE is three steps away, and we're stronger together!
"Once you choose HOPE, anything is possible." – Christopher Reeves
Bracelets are available for a donation of $10 each and are available at the Team Tony Cancer Connection Center. The proceeds benefit Team Tony's mission to provide free peer-to-peer support and resources to cancer fighters, caregivers and survivors so no one on Florida's Suncoast faces cancer alone.
Let's create HOPE one person at a time! Get one for yourself and one to spread HOPE to someone else!